Here is a starting list for programming your radios.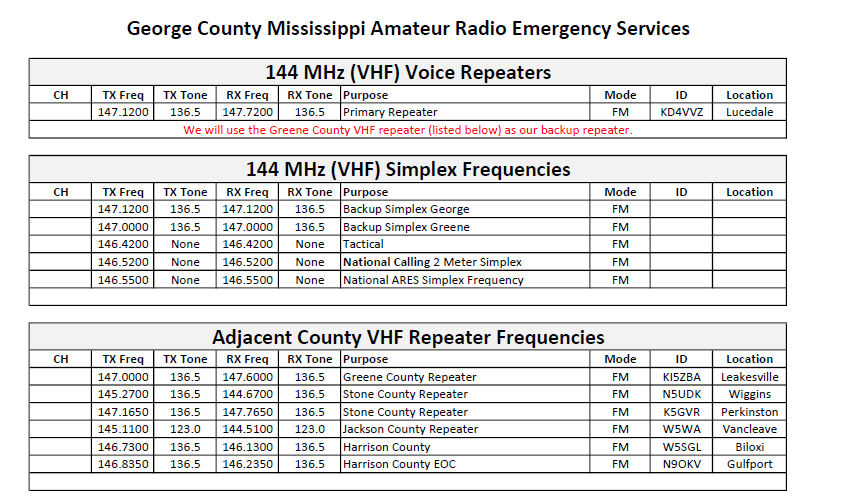 The list is available by clicking on the image above.
For those of you with DMR capable radios, we have a list of talkgroups that are available on the 444.2000 Lucedale repeater.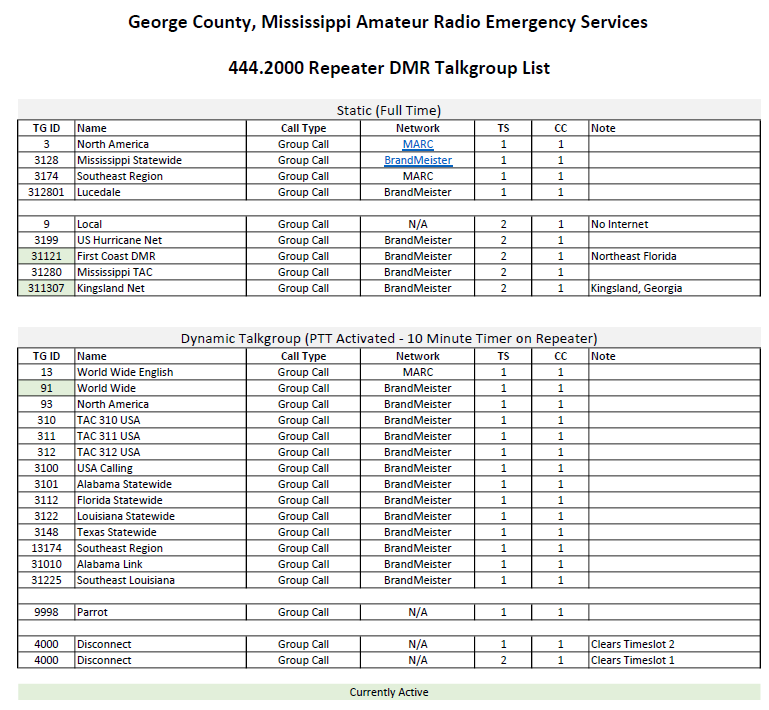 If you are adventurous and would like to customize the list the Microsoft Excel version is available here. If you customize it, please let Scot NI5I or General KD4VVZ know what changes you made as they may be valuable to the rest of the group.
Updated October 26, 2023.