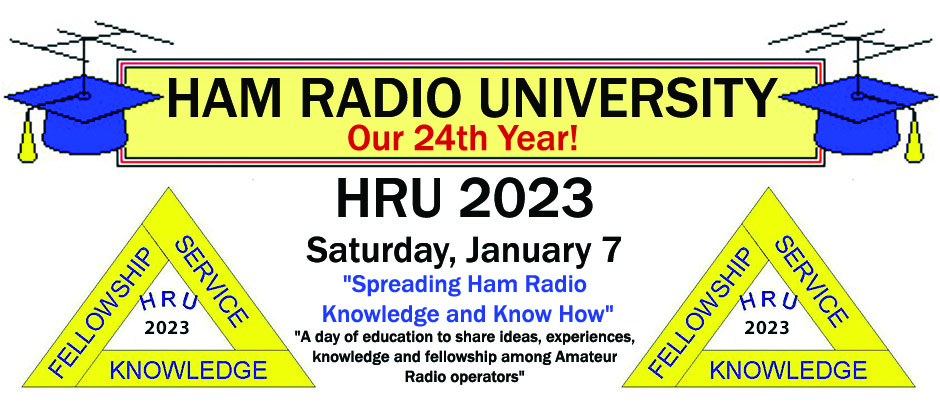 Registration Is Open For January 7th Ham Radio University On-Line Webinars
With continuing Covid19 restrictions precluding an in-person gathering, the 24th annual Ham Radio University (HRU) educational conference will be held on Saturday, January 7, 2023 from 8:00 am to 4:00 pm EST (13:00-20:00 UTC) as a GoToWebinar on-line video conference.
Registration is now open (see below) for HRU's 17 informational presentations by experts in a broad range of Amateur Radio activities including: Building an HF Station; Basic Practical Antennas; Basics of HF Operating; Contesting and DXing; Software Defined Radios; HF Digital Communications; Satellite Communications; Using RaspberryPi Computers in Amateur Radio; Parks on the Air; Cables and Connectors and Shack Grounding.
Presented in memory of Ham Radio University founder, Phil Lewis, N2MUN (SK), HRU 2023 also will be the on-line convention of the NYC-Long Island Section of ARRL.
As in years past, participation in HRU 2023 will be free of charge, with an optional suggested donation of $5.00 – but advance registration is required for each presentation.
Detailed information, including the schedule of forums and advanced registration for each on is online at https://hamradiouniversity.org/forums/.